Cypher
Funky Ses Thurs. @ Hush
Funktastic Tues. @ Bonzai
Soulgasm (House) @Loft
Upcoming Events:
>B-Girl Be 2009
Recent Hawaii Events:
>Undivided

Hip Hop Links:
Hawaii Hip Hop Sites:
KelRoc Promotions- B-Boy KelRock/Akela providing a place for Hawaii Hip Hop
Diverse Arts Center- Place for Artists Hawaii including Hip Hop classes and events
bboyreunion.com- Hawaii's Yearly Hip Hop Event
hawaiihiphop.com- Lord Ones Hip Hop Site
Funky Four Corners- Hawaii Hip Hop News, Events & Forum hosted by DJ Elite
808 Natives- Hawaii Profiles and Forum
Housing Project 360 -Leanne Grimes school of house dance and other street dance/ authenic dance studio & events
Generation Next- a new organization to promote Hip Hop in the islands
Hawaii Artists:
DJ Elite

CLUBS:
Honolulu Weekly:- Spin Zone, cool club refrence for events weekly
Dosomethingtonight.com- great list of venues in Honolulu nightly
Artists "real Hip Hop"
Mos Def-
templeofhiphop.com- KRS One "the Teacher
talibkweli.com Talieb Kweli:
godsson.net Nas:
jean-grae.com- freshest female emcee since Roxanne Shante
DJ Mr. Supreme- Seattle Hip Hop pioneer aka, the real thing
(while we may not support the beliefs of some of the artists listed above, we see them as real artists with a real voice for Hip Hop)
B-Boy/Girl Sites:
B-Girls
http://www.breakgirl.com/-Fresh B-Girl Crew and directory
www.intermediatearts.org -Directory and Events Calendar for women in art- host of B-Girl Be
www.bgirlz.com- German website dedicated to women of Hip Hop will be holding a women's Hip Hop festival Aug 2008 and they all made a book about B-Girls
www.bgirlmedia.com- B-Girl in Seattle whose laying down roots for the ladies
Anattitude Magazine- Fresh Mag for the females
B-Girl Bench- B-Girl Media features women Hip Hop artists online
B-girl Media- DJ B-Girl production company. This woman is dope. She is really a light for Hip Hop in Seattle right now
B-boys
B-Boys.com-Hip Hop Culture
Directories:
www.hiphip-directory.com
www.hiphopcity.com
www.sphereofhiphop.com
www.lyricstrax.com
Annual Events
www.bboymasters.com
www.bboysummit.com
www.freestylesessions.org
More Links Coming Soon!!
PAST EVENTS B-GIRL Hawaii/International
>WeB-Girls Berlin Women's Hip Hop Festival August 2008
>B-Girl Workshops for GirlPower Oct 2007
>B-Girl Workshop for Girlfest Nov, 10 12-2pm @ Mark's Garage
>Us Girls Fashion Show @Fashion 45 10:30pm
>B-Girl Be Minneapolis
>2006
>2007

Hawaii EVENTS 2006
>Russel Simmons hosts Beyond the Green at Fashion 45 to introduce his new line June 22.2006
>B-Boy Reunion 5 scheduled for end of June 24,2006
>Erykah Badu Pipeline Cafe on June 29th- buy tickets at Dig Lifestyles
>Boss Jam-Battle of the Sexes hosted by Asia One on Labour Day weekend in LA
>Kweli went crazy in Hawaii June17th, 2006 with our dope Hawaii B-boys opening the show the event was hosted by Dig Lifestyles a FRESH new Hip Hop Shop in Samsung Plaza across from Walmart. make sure to check it out >

EVENTS 2005
Us Girls Fashions at B-Boy Summit and a Hip Hop Event in Colorado
>Read Lane Davey's recent article on Oceanic "What is Hip Hop"


Fresh Graffiti on the Northshore "KRUNK" (updated June 7,2005)
New Graffiti pics Town, East Side (Updated June 7.2005)

Hip Hop Gear
www.myairshoes.com Fresh limted sneakers
www.Lasonic.com I pod boombox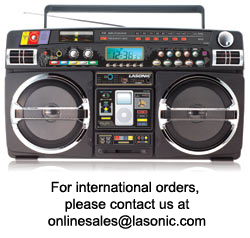 :
Thanks to Lasonic for sponsoring us a FRESH IPOD boom box for our summer foundation Hip Hop classes
www.Lasonic.com
News 2008
>RIP Frosty Freeze- one of the original B-Boys in Flashdance-if your a bboy youll recognize his original moves
News 2007
Red Eye Jedi BBoy Crew won a Jam yesterday at Kakaako Park held by a local church

I guess Bboys were throwin down at the Living Room Friday, Saturday and Sunday this Memorial Day Weekend

Bboy Reunion 10 year Anniversary May 19, UH Ballroom 12-8pm
BBoy Reunion was dope this year. Lots of new talent and fresh new moves. Crews from Seattle and L.A. participated check out this clip: bboyreunion.3gp
Us Girls Fashion Show @ Fashion 45 June 3rd
includes BGirl Performance and Sales Booth to buy original limited and exclusive Us Girls urban apparell and bikinis. Dont miss it!
Big Moxx- CD release party for his new albumn Dirty Aloha @ Next Door June 3 Thursday. Moxx is one of Hawaii's leading MCs and he is FREEEEEESSSSH!
E-40 & Duey Rock at the Neal S Blaisdell Arena
Sat, 06/16/07 tickets On Sale Fri, 05/04/07 B Hood Entertainment
**2 local artists chosen to open the venue via an emcee contest in mid-late May**Contact B Hood Entertainment to enter 808 953-9962 or 808 371-6323

B-Girl Be- Intermedia Arts Minneapolis June 28- July 1 2007
An all women's Hip Hop Art Exhibit and Showcase. Us Girls fashions will be in the exhibit
I couldn't resist!!!!!!! This is how we used to do it yall. Sure it was about winning the battle, but inbetween the battle we just got down. This is a fresh old school Soul Train clip.